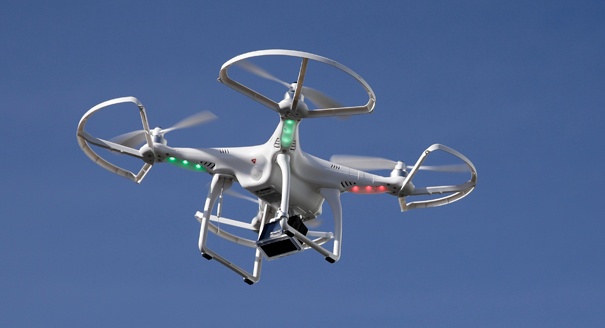 Public fascination with unmanned aircraft systems (UAS) – particularly commercial drones – was piqued in December 2013. That's when Amazon broke the news that it planned to use drones for deliveries, starting a scramble among commercial companies to implement similar technology that continues to gather steam with Amazon's recent patent grant for drone delivery.
This interest in commercial UAS has the Federal Aviation Administration (FAA) working feverishly to draft guidelines governing drones sharing National Airspace (NAS) with commercial manned flights carrying passengers. With more than 87,000 manned flights a day and an average of 5,000 planes in the air at any given time, the U.S. has the busiest NAS in the world, making the FAA's steps critical to public safety.
Currently, the FAA plans to release its guidelines in 2016, but that's delaying a lot of enterprising companies from entering the airspace and taking advantage of what the Association for Unmanned Vehicle Systems International (AUVSI) predicts could total more than $80 billion by 2025.
The FAA has approved some applications, but only a case-by-case basis. While that's great news for the more than 500 approved companies to-date, there are hundreds of others just waiting in the wings (pardon the pun) for clearance to take flight.
So how can they accelerate their timeline? By adopting next-generation situational awareness technology built on operational intelligence (OI). This piece of the command and control puzzle enables manned and unmanned flights to talk with one another via real-time data processing for drone pilots.
And the best news? It already exists. OI technology has been in use in military applications for decades, providing real-time dynamic analytics that would be a boon to the commercial drone industry. OI delivers visibility and insight into data, streaming events and operations, which will help ensure safety in the skies as more drones join the ranks.
OI applications aggregate vast amounts of disparate data in a central location, regardless of format or originating program, such as weather, GPS tracking, social media, radar intelligence (RADINT) and video metadata. These applications can interpret, standardize and incorporate both structured and unstructured data to provide a common operating picture (COP), no matter the commercial application.
This mature, proven OI technology that provides a COP for drone operators already meets extensive flight requirements and could be just the tool that the FAA needs to help the commercial unmanned aircraft industry take flight.
Learn more about Simulyze's operational intelligence applications for unmanned operations. Contact us to schedule a demo today.
DroneBlog