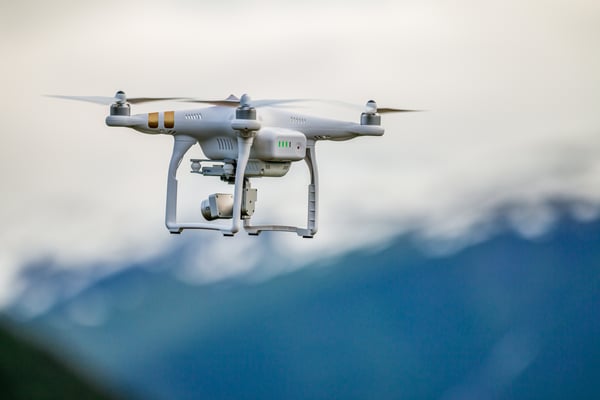 This coming May 8th-11th in Dallas, TX, the largest community of leaders in drone technology and intelligent robotics will come together to discuss the future of the industry at the annual AUVSI XPONENTIAL conference. At this year's AUVSI XPONENTIAL 2017, keynote speakers, panel contributors and exhibitors will include industry leaders from innovative drone technology companies such as DJI and Canon USA to national regulatory organizations such as NASA and the FAA.
Among them will also be none other than Simulyze's own President and CEO, Kevin Gallagher. Kevin will be speaking on the panel titled The Technology Behind Drone Delivery: A Discussion On Critical Technical Aspects alongside other industry leaders from AirMap, Amazon, Zipline and Oak Ridge National Laboratory.
Will you be attending? Be sure to catch Kevin as well as the rest of the panel speakers on Wednesday, May 10th, from 10:30 a.m. to 12:00 p.m., as they discuss the evident market potential for drone delivery and the current challenges delivery drones face. They'll cover data management, UTM systems and their role in commercial drone operations as well as the requirements needed to make beyond-visual-line-of-sight flights by drones in the National Airspace a reality. Don't miss this chance to partake in an engaging discussion about how to overcome challenges with new advancements in technology.
The potential for drone delivery is vast, from on-demand medications delivery in third-world countries to Amazon packages delivered to your doorstep—companies of all sizes are excited to jump on board with UAS technology as it changes the future of delivery and logistics. Beyond regulatory restrictions and other challenges such as collision avoidance, endurance, security and more, the panel will be discussing the key technical challenges that must be overcome to grow the industry.
During the discussion, Kevin will also touch on last year's NASA traffic management flight test results during the first ship-to-shore drone delivery at the Drones in Disasters 'Do Tank' event in North Cape May, N.J. During the event, Simulyze demonstrated the potential use of drones to deliver medical supplies during a natural disaster or humanitarian crisis by successfully deploying their Mission Insight OI (operational intelligence) application.
+ + +
Drones have become widely prevalent thanks to last year's move by the FAA to open the skies to broader commercial and consumer use. And this year's AUVSI XPONENTIAL conference expects to see the next wave of advances from exhibitors and speakers who are shaping the industry in 2017 and beyond.
Simulyze's Operational Intelligence (OI) platform provides real-time data insight and intelligence needed for safe UAS operations in the National Airspace. OI, together with the most recent regulations, are helping to foster this growing industry.
If you're not able to meet us at AUVSI XPONENTIAL this year, contact us today to schedule a demo and learn how OI can further accelerate the commercial UAS timeline and improve safe drone delivery technology.
DroneBlog